News:
Our New Website is coming soon. Please browse now for essential Information and visit again soon for our updated and more comprehensive website. 
An exciting new initiative is being rolled out that will see a dozen school work in partnership together for humanity in our Intercultural Partnerships.
The Australian Muslim Times reported on groups of students from diverse backgrounds spent one of a series of days together at Auburn Gallipoli Mosque as part of their Together For Humanity Inter-school program. Click here to read the report.
Our Mission:
Together for Humanity fosters students' interfaith and intercultural understanding, and in doing so brings communities together.
Together For Humanity (TFH) works in Australian schools to foster intercultural understanding. It is an inclusive organisation comprised predominantly of Christians, Muslims and Jews, but also includes others who believe in our mission and principles.  We stand for acceptance of every person regardless of color, ethnicity or faith. We counter prejudice dividing people who differ on matters of faith or cultural origin. TFH's teams deliver programs to teachers and school students at their schools. We  have four online professional learning courses for teachers, intercultural understanding resources for use by teachers and students linked to the Australian Curriculum and resources for parents and the general community on our online resource www.differencedifferently.edu.au. TFH is a registered charity.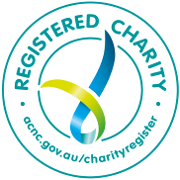 Our Supporters (Partial list):
Together For Humanity acknowledges past and present support from: Our Patron; Janet Holmes a Court, Founding Chairman and Initial Funder; Jonathan Baral, Founding Governors; Costa and Despina Vrisakis, Peter and Chrysa Vlandis, (and listed A-Z) Abbas and Zohra Aly, The Australian Government, through the Department of Social Services, The Becher Foundation, The Besen Family Foundation, The Giving Tree giving circle, EG Funds Management, Andrew and Nicola Forrest through the Minderoo Foundation, The Magid Foundation, Multicultural Affairs Queensland, the Naphtali Family Foundation, Karen and John Kightley Foundation, The NSW Government through Multicultural NSW's Compact Grants programs, The Roth Foundation, Triforce Australia, the late Sabina Van Der Linden, the Wolanski Foundation, Talal Yassine, and many donors and volunteers, especially members of the Australian Christian, Muslim and Jewish communities.